Mono Lake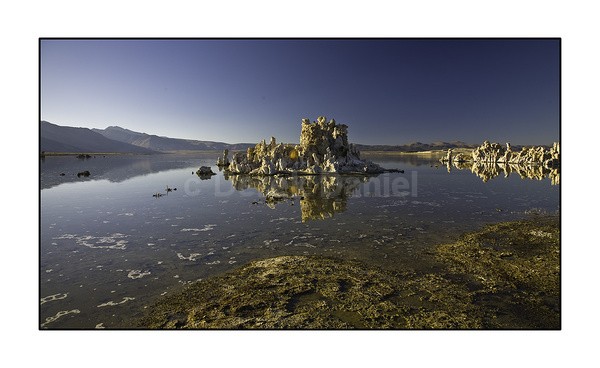 Mono Lake is an alkaline and hypersaline lake in Mono County, California. It has an unusually productive ecosystem, and is a critical nesting habitat for several bird species.

Mono Lake is believed to have formed at least 760,000 years ago, dating back to the Long Valley eruption. Sediments located below the ash layer hint that Mono Lake could be a remnant of a larger and older lake that once covered a large part of Nevada and Utah, making it among the oldest lakes in North America.

It is the terminal lake in a watershed fed by melting runoff, with no outlet to the ocean. Dissolved salts in the runoff thus remain in the lake and raise the water's pH levels and salt concentration.

The lake is in a geologically active area at the north end of the Mono-Inyo Crater volcanic chain of the Long Valley Caldera. Geological activity is caused by faulting at the base of the Sierra Nevada, and is associated with the crustal stretching of the Basin and Range Province.

Volcanic activity continues in the Mono Lake vicinity: the most recent eruption occurred 350 years ago at Paoha Island in Mono Lake. Panum Crater (on the south shore of the lake) is an excellent example of a combined rhyolite dome and cinder cone.
| | |
| --- | --- |
| | |