Colourful Rock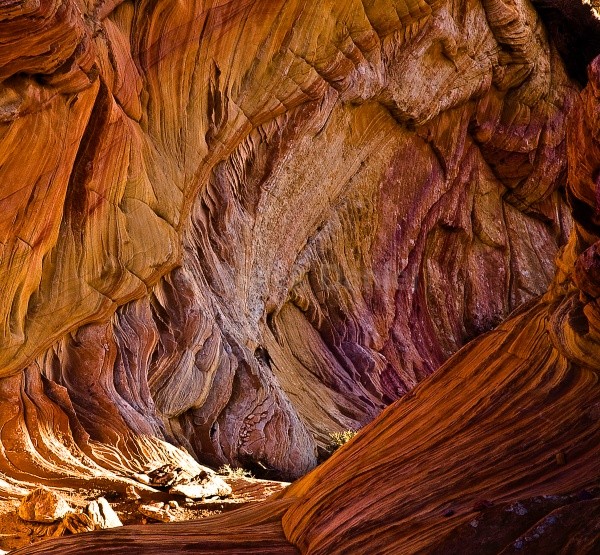 South Coyote Buttes

The Coyote Buttes Special Management Area sits between Utah's Grand Staircase-Escalante National Monument and the upper section of the Paria Canyon Wilderness Area - Vermillion Cliffs National Monument. This desolate land contains a disorderly collection of fantastically twisted and striated sandstone. Multitudes of the beehive shaped hills or buttes appear to be enveloped in a sea of colorful petrified waves while other bizarre formations have been contorted into caverns, arches, domes and fragile fins - all slowly crumbling as they continuously succumb to the forces of nature.
Comments
By Peter Boehringer:
Derek, this is completely great. I didn't see this spot. This is worth the hazzle to go back and explore the area better. Can you give me a description of where in the South Coyote Buttes area you got see this?