This site showcases much of my Landscape and Seascape work in and around Dorset, and highlights my love for the Southwest of the United States.

Please feel free to browse through my galleries, all images are available to purchase, i also offer tuition and workshops, if you have any questions, please use the contact page.
Derek Daniel's gallery contains 408 photos.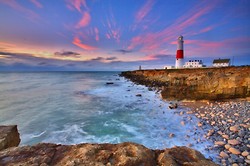 Gallery
Dorset
(Contains 164 photos)
My home county, a selection of Landscapes and Seascapes from the area
Cornwall
(Contains 72 photos)
One of my favourite places to visit offering great coastal scenes and fantastic sunsets
Devon
(Contains 27 photos)
A relatively new area that i am discovering and will be returning soon to add more to this gallery
Creative
(Contains 18 photos)
I love to experiment and this gallery is dedicated to my creative side
Arizona
(Contains 83 photos)
A selection of photos from Arizona.
Antelope Canyon, North & South Coyote Buttes, Grand Canyon, Monument Valley & Sedona
California
(Contains 17 photos)
A selection of photos from Bodie SP, Death Valley, Mono Lake and Yosemite
Nevada
(Contains 3 photos)
Valley Of Fire is an awe inspiring place of Red Rock
Utah
(Contains 7 photos)
A selection of photos from Utah.
Arches NP, Devils Garden - Esclante and Kodachrome Basin
Scotland
(Contains 4 photos)
A small selection from Scotland, more to be added shortly.
Ireland
(Contains 13 photos)
Recent trip (September 2014) to County Cork in Ireland